WE HAVE HIGHLY PROFESSIONAL TEAM OF EXPERTS
TOGETHER

Principal Partner- Marketing Strategy Practice
Rajiv is an engineering graduate from BITS Pilani with over 35 years of industrial sales and marketing experience. He a strategic marketing professional and has worked with top companies like TATA Motors, Escorts Class, Uniparts India etc at key positions and helped these brands expand globally.
He is a thorough professional who knows how to create new markets for automotive and non-automotive products in India and Overseas. His approach to design strategic marketing plans is unique and success driven. He leads Marketing & Sales strategies for our clients and owns responsibility for developing successful marketing feasibility plans, competitor analyses and SWOT analyses to target the right markets for growth and success of client organizations for both established and new entrants.
Principal Partner - Government & Public Service Practice
Consulting – Livelihood Business Incubation, Faculty – Entrepreneurship and Entrepreneurial Motivation, Micro and Small Enterprises Development, Management System Consulting (QMS, Environment, Occupational Health and Safety), Lean Management et al. International Practitioner and Trainer – NBI (Reg) on Whole Brain Thinking tools for self and organisational development,Trainer- Appreciative Inquiry, Trained in Achievement/entrepreneurial Motivation, Six Hats of Thinking, Shadow Gifts, Bullet proof Manager ( by US based Franchisee CRESTCOM ) etc.Trainer/Motivational speaker- the entire spectrum of soft skills and HR empowerment. Customers are from Ministry, both Public and Private corporate, Institutions covering schools, colleges, and Universities. Travelled widely abroad while working for MSME sector for enhancing small industry exports through leading small business delegations to international exhibitions. Participated in international seminars and workshops and delivered sessions on entrepreneurship and small business development- sharing of Institutional policies and development experiences and small enterprise establishment program (SEEP) also known as Livelihood business incubation (LBI) based on rapid incubation process.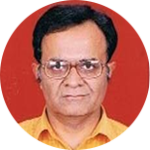 Partner & Principal Consultant
Prof Dr H.N. Singh, MD, VHPS Enterprise, is a Mechanical Engineer (IIT-BHU) with a Post Graduate Degree in Business Management and Doctoral Degree in Management, has 45 years of work experience in corporate, academics, management Consultancy & Corporate Training in light engineering, automobile industry and academic institutes.
Qualified ZED Master Assessor, Trainer & Consultant byQCI
Qualified Lean Assessor, consultant by NPC & QCI, trainer &implementor.
Qualified Assessor with NSDC for managementdisciplines.
Qualified QMS & EMS Assessor, auditor, Trainer
Qualified Assessor with QCI for assessing, developing ITIs.
SCM Excellence ACMA Model: Done assessment, training & implementation on gapanalysis,
Manufacturing Excellence ACMA Model: Done assessment, need gap analysis, training& implementation.
Financial health: Assessment, audits, annual reports, taxation, GST, statutorycompliances.
Systems, Energy, Quality, testing management, Awareness/Internal Audit training (ISO 9001, ISO 14001,OSAH, TS 16949), NDT, Painting, Surface finish, evaluation, monitoring/IA ofCSR, HR projects.
Assessor, Monitor & evaluator CSRProjects
Served with leading business groups, namely Hindustan Motors Ltd, Samtel Ltd, Havells India Ltd, ITI Ltd, Rinac India Ltd, having worked with foreign collaborators/clients viz. British, Germans, Koreans andFrench.
Having organized more than 30 training programs, conducts seminar on Lean, CSR, SCM (Strategic Supply Chain, Cost Optimization, Warehouse Management, Transportation Strategy, Vendor upgradation &Management, Supply Chain Performance Analysis & Metrics, Procurement & materials management), Kaizen, TPM, 5S, TQM, VSM,7QC tools and Quality systems in several organizations.
Authored/published 14 research papers in leading national and international journals on SCM, Lean Management, World class Manufacturing, low voltage electricals.
Is involved in 14 Capacity Building Training Program using ZED for SMEs, setting up & running Business Incubation Centers, Setting SPV/SHG projects for MSME clusters.
Implemented 15 Lean Manufacturing projects in GOI clusters, OEM's vendor clusters, in OEMs, CFCs, SHG
Conducts course in Fitter, electrician, machinist, Mech./Elect. Draughtsman, advance CAD/CAM, Auto CAD, Pro-E, Unigraphics, PLC Programming, Website development, Digital marketing, Export Import Documentation, Solar PV Power Technology, Assessment, audit, verification, capability building, technology transfer, low cost automations, energy Audit, Surveys, evaluation, monitoring, impact assessment of CSR, HR, Electric mobility projects.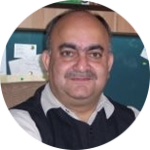 Director & Principal Consultant
With 33 years of post qualification experience, 12 years in the industry and 18 years in practice of Chartered Accountancy, associated with number start up enterprises in the Mfg sector which has included logistics of project implementation, managing of IPO's in diverse verticals; Sugar, Auto Component Mfg, Telecommunications, Financial sector and the last 3 years as Interim management to fast growing company in SME sector.

Specialties: 
Strategic & Business advisory services for the SME segment
Interim management services for design & implementation of Financial, HR practices, System implementation etc.
Legal advisory services
Practice Head, Corporate Law & M&A
Rachit is a Bachelor of Commerce (Hons.); Company Secretary; Bachelor of Law (LL.B.). He is a full Member of Bar Council of Delhi. His areas of specialization are General Corporate, Mergers and Acquisitions (M&A), Company Secretarial, Projects & Infrastructure, Commercial Contracts.
Rachit has over 8 years of work experience as a corporate lawyer and qualified company secretary, and was previously working at the New Delhi office of Shardul Amarchand Mangaldas & Co. (its predecessor firm being 'Amarchand & Mangaldas & Suresh A Shroff & Co.'). 
He specializes in corporate and regulatory laws with emphasis on general corporate and contracts/commercial advisory, foreign investment matters, corporate restructuring, mergers and acquisitions, joint ventures, etc. He has been regularly advising both domestic and foreign companies, financial institutions, start-upsand public-sector undertakings on various corporate and contractual/commercial matters.
His key areas of expertise include advising on matters pertaining to Companies Act, 2013, Foreign Exchange Management Act, 1999 (FEMA), Securities and Exchange Board of India Act, 1992 (SEBI), Reserve Bank of India (RBI), Ministry of Corporate Affairs (MCA)/Registrar of Companies (RoC), Contract Act, 1872,intellectual property laws and employment/industrial/labour laws.He has also significant experience in the areas of projects, infrastructure and financing, and has advised several companies in infrastructure and financing projects across sectors such as oil & gas, power, railways, ports and airports.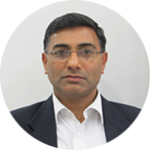 Partner & Principal Consultant
Rakesh Gupta, Ph. D. from IIT Delhi, MS from BITS Pilani, is a highly matured professional with 33+ years experience in the Auto and Engineering Industry. Dr. Gupta is a Coach/ Guide/ Mentor / Change agent on Lean / TPM/ Six Sigma/ BPR  / Benchmarking transformation journey of the enterprise and is able to create large numbers of success stories. One of the very few persons in the country to have expertise in Cluster Programs.Mentor to many first / second generation entrepreneurs who got the opportunity to learn factory management from Dr. Rakesh Gupta and are managing and growing their business successfully.
Trainedunder Prof. Tsuda, JUSE, Japan on Cluster concept and Mr. C. Narasimhan (CN), Ex President of Sundaram Clayton, First Deming Prize and Japan Quality medal winning company in India. He is also Trained in Japan- at AOTS, 2 weeks on Production management, and Various facilities of Sumitomo Wiring Systems Japan, 5 weeks on Japanese Best manufacturing practices. He is trained on NPD Systems from MIT USA and trained ZED Master trainer from QCI.
Rakesh is a Jury to CII National Level Case Studies competition continuously since past 11 years and Honda Supplier Club Kaizen competition for 4 years, Bosch Quality Circle competition, etc.
Rakesh is a Senior Assessor for "CII-EXIM Bank Business Excellence Award" and "ACMA Manufacturing Excellence Award". Conducted 56 assessments till date. 
He is a Co –author of the unique concept called"Advance 5S".
Rakesh is instrumental in designing and conducting highly successful Cluster Programs- Foundation, Advance and Engineering Excellence at ACT (ACMA Centre for Technology).
He has served 5 years with UNIDO as National Expert (United Nations Industrial Development Organisation) to Improve manufacturing enterprises in the Auto component sector in India.
Worked with Leading Organizations such as MothersonSumi Systems Ltd. as Head TQM and QA Division and with ACMA as Principal Counsellor.
Presented research paper on " Next Gen Business Excellence Model" at IIM Kozhikode and published research papers in reputed research Journals.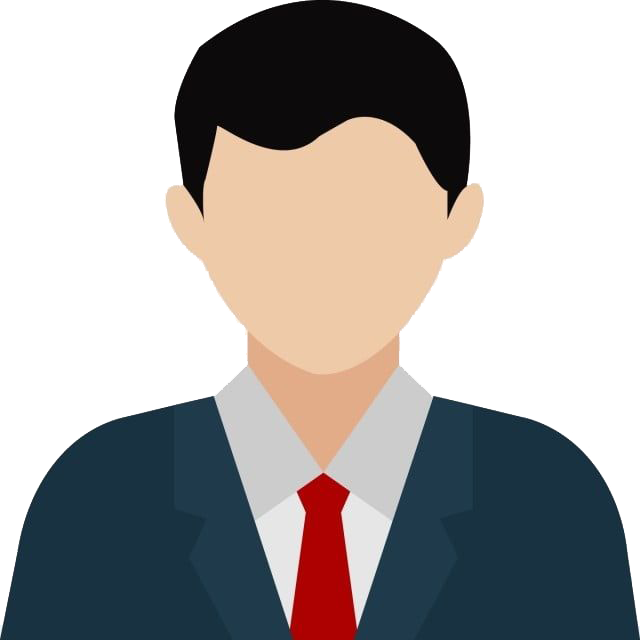 Director & Principal Consultant
Business Strategy & Risk advisory.
Financial Advisory & resource mobilization.
Transformation / Change management.
Public-sector/ government policy & reform.

Business Verticals handled :Infrastructure, metals, manufacturing, hospitality, health-care, promotional services, logistics and supply chains, international trade, BFSI, waste management, telecom and IT/ITES. Policy & advisory / regulatory frameworks in government.

Engagement Levels: Secretaries to GoI, Directors, CxO's in private sector and boards.
Speaking Engagements: HARDICON (IFCI & IDBI promoted) entrepreneurship training for faculty of technical colleges, guest faculty at New Delhi YMCA Management School, National Institute of Financial Management (MoF), Institutional Lecture Series of IIT-BHU, EDCIL (MHRD), NSIC (MSME), Delhi University (faculty training in higher learning), various management forums and schools.
Government Clients: National Small Industries Corporation (MSME), KhadiGramodyogBhavan (MSME), EdCIL (MHRD), Central Rail-side Warehousing Corporation (MoC&MoRail), National Institute of Financial Management (MoF), National Council of Teacher's Education (MHRD), APEDA (MoCI), State government enterprises, Bureau of Energy Efficiency (MoP), DANIDA assisted programmes (MoCI), GIZ Assisted MoPprogrammes, Air India Limited (MoCA), Mahanadi Coalfields Limited (MoCP), IIM Lucknow (Noida Campus).
Private Clients: Voltas, Hindalco, Sintex, Zeppelin, Safexpress (3PL business), Dabur, Escorts, British Oxygen (Linde), Clyde Union & Worthington Pumps, Dover Corporation (France), Cantabil Retail, Times Capital, SkipperSEIL, Vibha Seeds, Monsanto,, HPML, UIL and many others totaling to more than a 200+ clients world-wide.
MESSAGE FROM THE DESK OF CEO
We live in a time of constant change, a time that is influenced by economic shifts, fast-moving technological advancements and uncertainty introduced by geopolitical challenges. Business execution with consistent quality in such a competitive and dynamic environment assumes ever-increasing importance. Under these compelling circumstances, business leaders need to maintain their focus on today's imperatives and deliver results while making strategic, long-term decisions.
Globalization, business dynamics & fierce competition is virtually cutting away market share for almost every industry segment & therefore business is getting tough to make any significant profit margins as subsequent operational costs are rising in a situation to compete with the various market domains. We strongly believe that cutting costs at operational level and making operations lean in real sense to achieve higher levels of performance is the mantra. The vision of companies to invest in technology & management practices thereby raising competition barriers to ensure maximum ROI from the available resources certainly help them to grow exponentially.
There is indeed no second thought that upon achieving the desired level of organizational efficiency through application of various management techniques without jargon, companies gain enormously well. Nurturing human talent within organization is another important aspect that gives a boost to an enterprise leading to high performance supported by total commitment to develop & implement good human resource management practices. Business environment is changing rapidly, perhaps faster than ever and companies have to transform their abilities in adapting and re-inventing themselves in response. This requires willingness to take risk and to accept change in themselves and their organization. There is an urgent need to mould organizations that are adaptive, entrepreneurial, and innovative. This change should be brought in by management of the organization, the future demands on the management is very different from the past. Change is not an option and we can't stop change. The truth is we can't even slow it down.
Our services are diversified in to various domains, and benefited more than 150 leading and prestigious companies in India, Middle East and North America. We realize that flexibility and involvement has taken many organizations to reach their market expectations and earn social as well as brand image comparing similar companies in these markets. Awesomeness and creative people
Teamwork is the ability work together toward
a common vision
Loved by our team
What our employee are saying about us? Herman Miller
ThemeZaa Design
There are design companies and then there are user experience, design, consulting, interface design. Alexander Harvard
Microsoft Corporation
I wanted to hire the best and after looking at several other companies, I knew Jacob was the perfect guy. Lindsay Swanson
Envato Market
Absolutely amazing theme, flexible and awesome design with possibilities. It's so easy to use and to customize. Jeremy Dupont
Google Marketing
Simply the great designs and best theme for WooCommerce, loading fast, customisable and easy.